Nobody would blame you or your team for trying to save time building presentation decks. Whether you're prepping a do-or-die proposal or simply giving the boss their umpteenth status update, time is always of the essence. But, what if the way most of us try to save time actually wastes time?
We are talking about the way most of us build decks—by leveraging all of the existing resources we can get our hands on. We throw together pretty slides from old decks, borrow from co-workers, or dig into the corporate marketing portal. Essentially, we go thrifting! And what is the result of this shopping spree? A muddy, cobbled-together, confusing mess. We call this a Frankendeck™.
You've seen them. They show up in our meetings and flood our inboxes. And the results can be scary! There's no clear message or call-to-action. Your audience is left confused. And ultimately, you lose your opportunity to influence decisions and move business forward.
Admit it. You've built Frankendecks. (We've all built Frankendecks.)
So why are these frightening Frankendecks so common? Three reasons:
1. They appear to save time.
Whether we're building the deck of a lifetime or an unsexy, run-of-the-mill update, we've got a million other things to do. We are lured by the false feeling of efficiency.
2. They seem easy to pull off!
Leveraging old charts, graphics, and bullet points seem like a no-brainer. They contain "information" that's produced and appear ready to go. They have to be valuable to our audience. Right? Right?!
3. They look good… sometimes.
Sure, Frankendecks—filled with recycled content—might actually look pretty jazzy, depending on who you borrowed from. But unfortunately, these colorful, data-packed monsters are a mirage.
Even if the charts, bullets, and other graphics appear to fit well and the deck looks finished, Frankendecks lack a coherent narrative that an audience can easily follow from beginning to end. They don't save time because they don't achieve the actual goal: to drive business conversations forward.
Simply put, Frankendecks don't serve your key message
Successful presentations (or any form of business communications) should always follow the arc of a story and carry one central message. Every single fact, supporting piece of data, or additional insights you include in your story should serve that chief message. This BIG Idea is the through-line for any communication you produce (the one thing your audience must remember).
Without it, you'll have difficulty sorting which old slides you want to use, how to edit them to strengthen your story, and which ones you should save for another time.
So what's the REAL time-saver? A story framework
We can get anywhere faster if we have a map, right? Well, a story framework serves as a basic roadmap for building any narrative. It will help you (or your team) organize your ideas and build a clean, clear narrative quickly. The framework follows four classic signposts that form the arc of any story:
Setting is a snapshot in time, a place, or a circumstance. It immediately establishes the context for your story, such as market conditions or a company's health.
Characters are who or what is affected by the current situation (e.g. your customers, employees, or team).
Conflict is what provides the tension in the situation that'll give your audience a reason to care.
Resolution is your recommendations, product, or solution to ease the tension.
With a story arc established, it is much easier to borrow slides, charts, or anything that was originally built for another purpose. It allows you to see clearly where everything will fit best into your narrative. On the flip side, you can edit out anything that detracts from your core insights.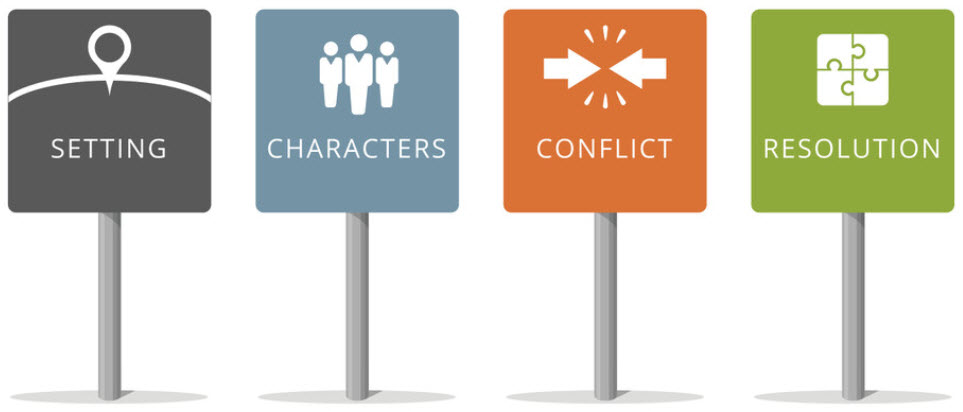 Repurpose old slides for TODAY'S story
So, go ahead. Consider leveraging any of your colleague's old charts, your favorite slide layouts, or that diagram you built last month. BUT, always make sure that whatever you include always maps to your overarching story strategy. That way, it will be much easier to see right away if a slide will work as-is, whether it needs editing, or if you need to save it for another time. The point is, everything you use must serve a purpose in the story you are trying to tell at that moment. Check those boxes and you'll never miss an opportunity to serve up your ideas to their best advantage and move any business conversation forward.
Here's to #NoMoreFrankendecks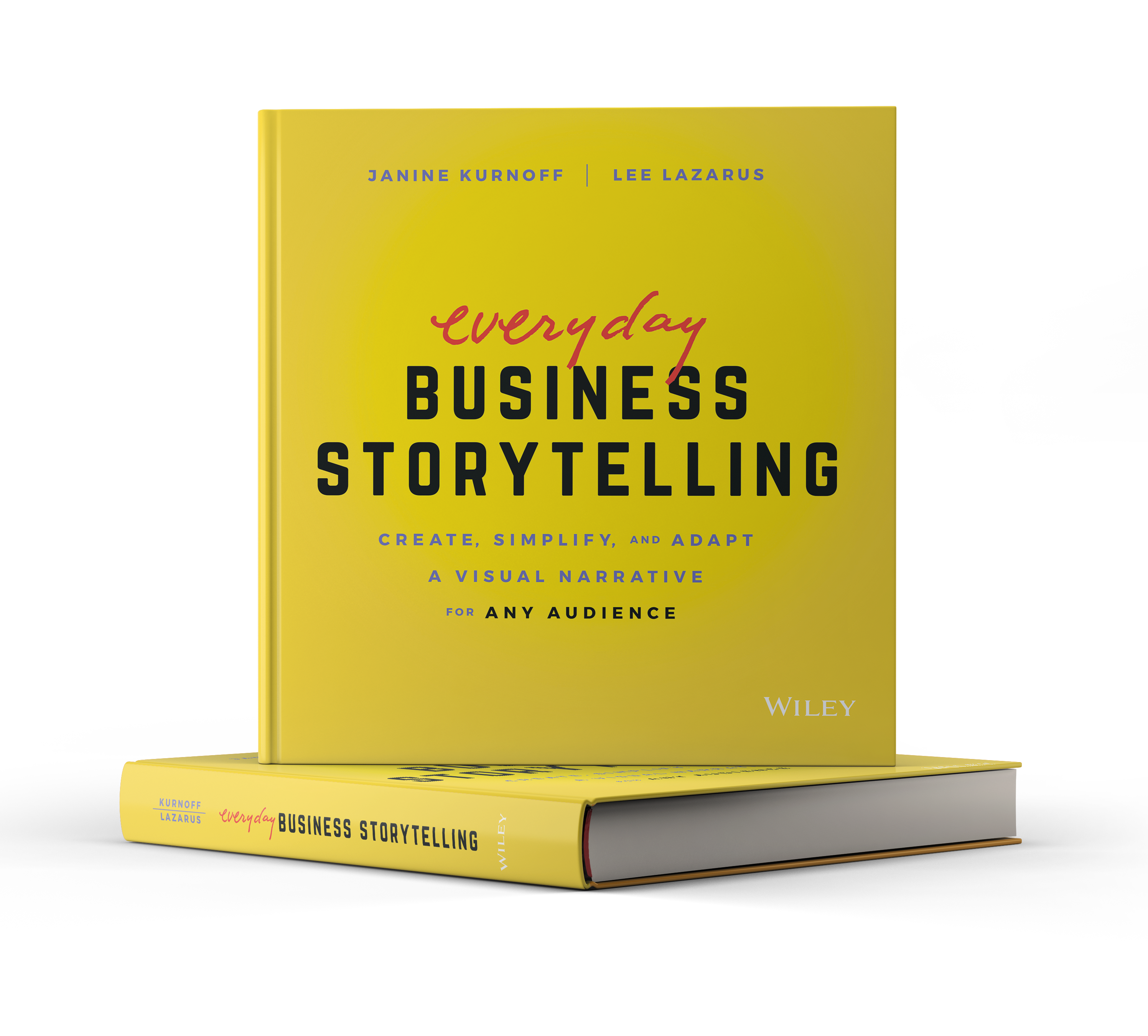 Ready to learn more about a Frankendeck-free, story-driven future? 
Our self-paced
, on-demand storytelling course
 will arm you
with a simple framework—plus loads of videos, resources, and practical examples—to help you
quickly organize you
r ideas, data, and insights into a powerful, audience-centric business story. Sign up here.